FAQ
GENERAL QUESTIONS
Can I place an order?
-We only accept large orders -30 or more- on a case by case basis.    Please call us and speak to a manager
– No orders will be accepted during the weeks of Thanksgiving and Christmas.
-We bake fresh pies every morning and have them on hand daily.
What forms of payment do you accept?

– Cash, debit cards and all major credit cards.       -No personal checks please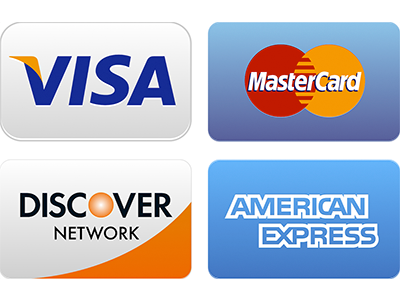 Do you accept company checks?
– Yes. Must have a valid ID
What are your cross streets?
– We are located on W. Crosstimbers between Yale and N. Shepherd.
Can I pay with a credit card over the phone?
– No. For fraud prevention, the card must be present at the time of purchase. This is for your protection as well as ours
Do you have Gift Certificates?
-No we do not sell gift certificates 
PIE QUESTIONS
Do you make meringue pies?
– No. Our pies have a non-dairy whipped topping.
Meringue topping requires preservatives to stand up to a volume production. We do not add any preservatives to our pies 
Do you make sugar-free pies?
– No. We believe in using fresh ingredients and no preservatives in our pies. Real sugar is an essential ingredient in pie making and we do not use any sugar substitute  products 
Do you have Gluten-Free pies?
-No. We do use the lowest gluten content flour availabe for all our pies
What are the size of your pies?
– All pies are 10 inches
How long will a pie last?
– We do not use any preservatives, so our pies do not have a long shelf life. They are best eaten as soon as possible
-The fruit pies (double crust- baked pies) may be left at room temperature and will be good for about 3 days
-All Cream Pies, Cheesecake and Key Lime Pie must be refrigerated
-The Banana Cream Pie, due to the nature of the fresh bananas, will not last more than 24 hours
-The Strawberry Cram Pie, due to the nature of the fresh fruit will last about 2 days 
–Pumpkin Pie contains fresh eggs and must be refrigerated, will last about 3 days
Can the pies be frozen?
– Cream pies can not be frozen     Pumpkin Pie can not be  frozen
-Our double crust fruit pies and the pecan freeze wonderfully
How should I freeze/defrost a frozen pie?
A frozen pie will be good for about 3 months 
Directions for  double crust fruit pies and the pecan
For best results wrap the pie itself in foil and return it to the box before placing in the freezer
DO NOT  defrost – move from freezer to oven 
 Place unwrapped pie in  lowest rack of oven at 250-300 degrees.
Times vary based on ovens but 25-35 minutes is the average time. 
-Best indicator is the smell of the pie! When you can smell it insert the tines of a fork in the center. Tines  should be steaming indicating that the pie is heated through. 
Remember you just want to heat it not over cook it
What are your holiday hours?
– December 1st to January 1st, we are open 7 a.m. – 7 p.m.